Initial Setup
Connecting to your worker
Welcome to FactoryNebula. Follow the following four steps to get your device(s) set up and ready to go.
Step 1
Connect your Gateway Worker or your Gateway Storage device to power (marked in blue) using the micro USB or the 12v adapter cable included in the box.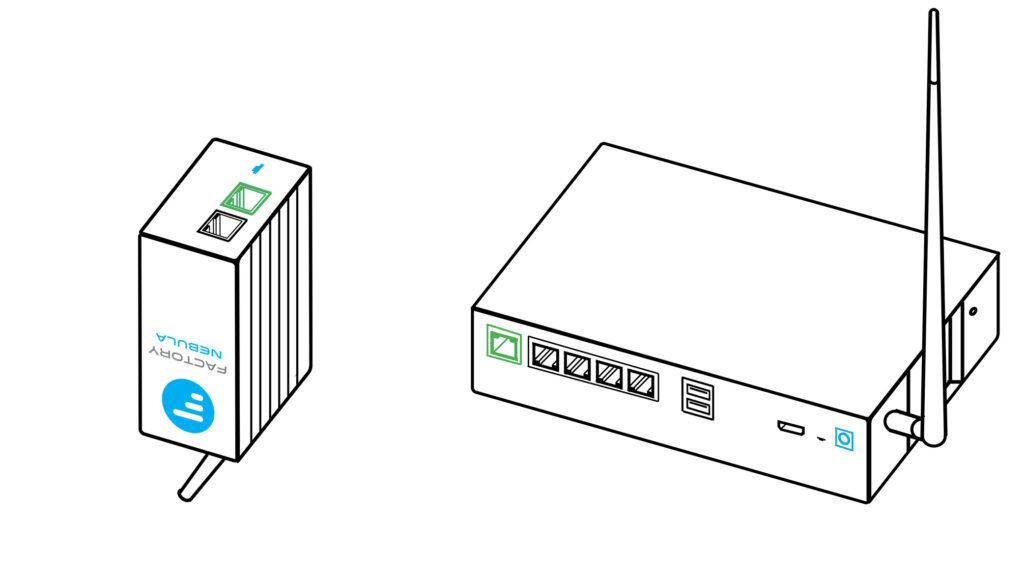 Step 2
Connect your device to a computer using an ethernet cable. Plug the cable into the WAN port (marked in green) of the device. The LAN port on the Gateway Worker has been disabled to simplify device setup.
Step 3
Go to the network configuration of your desktop or laptop and configure your IP address so it's the same range as the device you are going to configure (e.g. 192.168.1.10)
Navigate to 192.168.1.1 in your browser. Go to this address whenever you want to change your device's network configuration. Log in using the credentials included on the piece of paper in the box of your Worker. We recommend you change this password later. From here you will be able to finish configuring your device(s). If you need help figuring out how to configure these devices, please refer to our configuration guide.